Life at Innoviz
Innoviz is defined by our unique culture
Work is such a large part of a person's life, and the benefits and support that go along with that work can make all the difference in how someone goes from subsisting to thriving.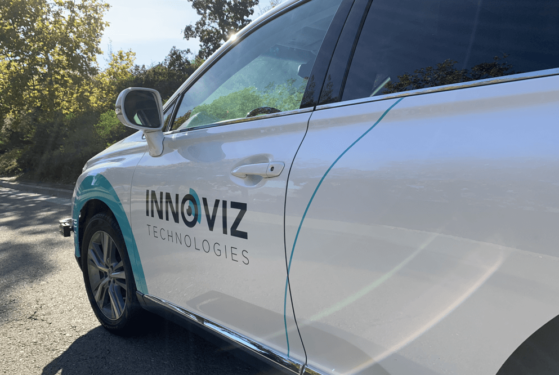 We're Making Autonomous Driving a Reality!
At Innoviz, we've chosen the ambitious path of developing the most advanced technologies in the automotive industry and we're well on the way to revolutionizing the future of transportation and save the lives of many. Our products are multidisciplinary – anyone can find their area of interest in the many fields our products entail. If you're one of those people who don't just look for a job, but want to do something significant, you belong with us.
Growth & Development
While we strive for excellence and giving your best, we also believe in giving back. As part of our career development opportunities, we offer company-wide educational days on industry-related topics, professional and training courses, and other enrichment activities, not only related to work.
Mobility and promoting our employees from within is another aspect we care about at Innoviz, and we pride ourselves with the many employees who had the chance to explore new fields of expertise within the company by moving to other departments.
Friendly Office Culture
We have several offices around the world, with our headquarters located in central Israel. Together with our beautiful office space, our R&D facilities feature labs outfitted with top-of-the-line equipment, a clean room and garage for test vehicles. If you like to exercise before work, our showers are ready for you to start your day nice and clean. Since we believe in a collaborative and friendly office culture, our furry friends are always invited to spend their days with us. If you walk around our offices, you'll see several of them around. In fact, at Innoviz, BYOD stands for Bring Your Own Dog!
Company Activities
Our philosophy is all in favor of creating the best working environment for our employees…and so, we try and cover many areas of our employee lives under what we call "the Innoviz life". Thanks to our people-first approach, we can proudly attest to the strong community and friendships cultivated through the many company trips, team nights-out, parties and happy hours. Our offices are family-friendly, and when school is out, you can find employees' kids enjoying our summer camp or other holiday activities.
Comprehensive Medical Care
We know that the best work comes when employees are happy and healthy, and as part of our caring for our employees, we arranged comprehensive medical care at the office: flu vaccines before the winter and breast examinations done by a surgeon for our female employees. Since we believe in donating back to the community, we arranged a few blood donations since our company was established.