Omer David Keilaf
CEO
Omer Keilaf has spent 21 years driving cutting edge technologies from inception to commercialization. As the co-founder and CEO of Innoviz Technologies, a leading provider of LiDAR sensing solutions, Mr. Keilaf is helping enable the mass commercialization of autonomous vehicles by providing high-performance LiDAR at mass market prices. He has overseen the company's tremendous success as it overtook older, more established LiDAR developers to earn a design win with BMW, marking the industry's first major design win for series production of autonomous vehicles. The company has also secured partnerships with Tier 1 solution providers including Aptiv, Magna International, Samsung HARMAN and HiRain Technologies. Mr. Keilaf spearheaded the company's rapid growth as it raised $252 million and expanded to over 270 employees in a little over three years. For his efforts, Mr. Keilaf was named CEO of the Year by the 2018 Image Sensors Europe Awards, while Innoviz itself has been named a World Economic Forum Technology Pioneer, Automobility LA Top Three Startup, and CES Innovation Award winner, among other awards. Prior to co-founding Innoviz, Omer served as an officer in an elite technological unit of the Intelligence Corps of the Israel Defense Forces, before going on to a distinguished career in opto-mechanics, electrical engineering, MEMS and more. He held senior leadership roles at companies including Consumer Physics, STMicroelectronics and IDF, where he served as the System and Product Team Manager, R&D manager, and Project Manager and System Architecture Manager, respectively. He holds a BSc and MSc in Electrical Engineering and an MBA, all from Tel Aviv University, where he has also served as a lecturer.
Oren Buskila
Chief R&D Officer
Oren is a seasoned technology leader with over 15 years of experience in leading large-scale R&D organizations and designing complex electro-optics and communication systems. Prior to co-founding Innoviz, Oren was responsible for the HW system design at ConsumerPhysics, as well as for managing the company's launch of its first consumer product and leading several development and design projects. Oren served 7 years in the elite technological unit of the Intelligence Corps of the Israel Defense Forces, where he carried out positions of project manager, system engineer and hardware engineer. His service earned him the prestigious Head of Military Intelligence Directorate Award. Oren holds a BSc in Physics, a BSc in Electrical Engineering, an MSc in Electro-optical Engineering and an MBA, all from Tel Aviv University and all summa cum laude.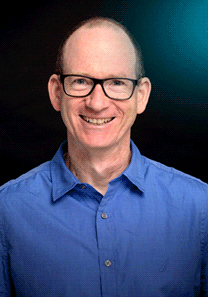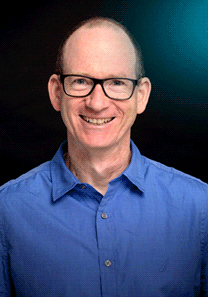 Eldar Cegla
CFO
Eldar has spent over 20 years leading various financial and operational roles in leading Israeli high tech companies. He has extensive experience in fundraising and in management of financial processes. Prior to joining Innoviz, Eldar lead the finance department of ConsumerPhysics, establishing its financial & legal infrastructure. Previous roles include CFO & COO at Metrolight, Mantis-Vision (MV4D) and co-Founder and CFO of Browzwear International. He holds a BSc in Chemistry (Cum Laude) & Computer Science studies, from Tel-Aviv University.
Elad Hofstetter
Chief Business Officer
Elad has a vast experience in the multidisciplinary fields of automotive and consumer electronics. He has over 15 years of experience in R&D, product management, and project management positions delivering complex solutions, among others in the bio-sensing and pharmaceutical industries. Since 2018 Elad has been deeply involved in the technical and commercial offerings with the world leading automotive OEMs.
Prior to his role at Innoviz Technologies, Elad worked at LifeBEAM Technologies, where he held various roles, including project, production, and engineering management. Earlier on, he held production and QA positions at Teva Pharmaceutical Industries. Elad has a BSc and an MSc in Biomedical engineering from Tel-Aviv University, Israel.
Udy Gal On
COO
Udy Gal-On brings more than 30 years of experience in senior roles at leading companies within the Semiconductor, Telecommunications and Smart Energy industries. For eight years, he served as VP Operations at SolarEdge, a global leader in smart energy solutions and one of the fastest growing companies in Israel. As part of his role as VP Operations, he successfully developed the company's capacity, launched new products, managed large teams, and built an end-to-end factory in Israel. Prior to SolarEdge, Udy served as VP Engineering at ECI Telecom, as Engineering Department Manager at Marvell Semiconductor (formerly Intel), as well as in other Engineering and Operational roles at leading companies in Israel. Udy holds a BSc. in Mechanical Engineering and MSc. in Quality and Reliability Engineering, both from Israel institute of Technology (Technion) in Haifa.
Shiri Hilton
Chief HR Officer
Shiri brings 25 years of vast HR experience in a wide range of organizations including both start-ups and established companies, mostly in the Hi tech industry. In her previous positions, Shiri led all HR aspects of some complex transitions such as the integration process of the acquired web companies by Golden Pages, the integration of Intel's recruitment process into Oplus, and leading Kontera's Israel HR. She holds a BA degree in Psychology & Sociology from Tel Aviv University and studied towards MA in Anthropology at Haifa University.
Shiri also supported "Gvahim", a non-profit organization training new immigrants on how to build a successful career in Israel.
Avishay Moscovici
VP Software Engineering
Avishay joined Innoviz in 2017 to lead the development of its software and perception technologies. He has over 25 years of leadership experience in cutting-edge technology development, specializing in chip design, modem technology, image processing, and baseband development over various networking architectures and the most advanced DSPs. From 2000 to 2016, Avishay served as Director of Engineering for Motorola Semiconductors/Freescale Semiconductors Israel, overseeing its software and hardware activities. Additionally, he served as VP of R&D at Rachip Ltd. between 2016 and 2017. Avishay has a BSc, an MSc, and an MBA from Tel-Aviv University, all with Magna Cum Laude.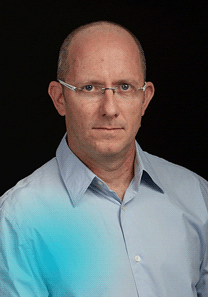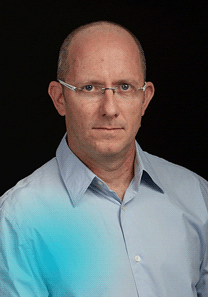 Ido Luski
VP Delivery
Ido brings 20 years of experience in the fields of System Engineering, Project and Program Management, and leading complex multidisciplinary large-scale projects, from concept to production. Prior to joining Innoviz Technologies, Ido served as Director of System Engineering at Intel RealSense group, developing depth and tracking sensors for VR/AR, Robotics, Drones, and more. Other previous roles include managing System Engineering groups at Elbit Systems, working on multiple Helmet Mounted Display System (HMDS) programs, including the HMDS technology disruptive for F35 Aircraft. For 7 years, Ido served as a co-pilot in the F4 Aircraft of the Israel Defense Forces' (IDF) Air Force. He Holds a B.A in Computer Sciences and an MBA from the Tel-Aviv University.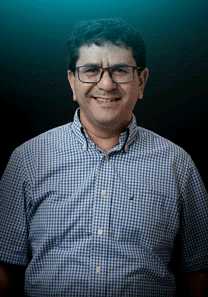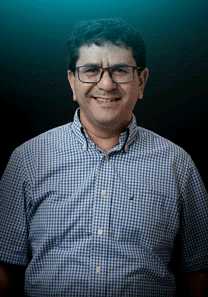 David Elooz
Chief Photonics Officer
David Elooz has an extensive and diversified experience of over 20 years in the Electro Optics field – free space optical communication, laser microscopy, thermal imaging technologies and distributed fiber sensing, to name a few. Prior to joining Innoviz, David headed Land Systems Department at Controp Precision Technologies and prior to that he managed the Imaging Technologies Incubator at Elbit Systems ELOP. He was a project manager at Applied Materials. He spent 7 years in the elite technological unit of the IDF Intelligence Corps as a Head of Physics Department. David founded CDRide Inc. that merged into a NASDAQ company (IISLF) and he served as a member of the board of directors. David holds a B.Sc. in Physics/Electro-Optics from the Jerusalem College of Technology (Cum Laude) and M.Sc. in Electrical Engineering from Bar Ilan University.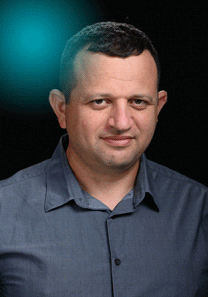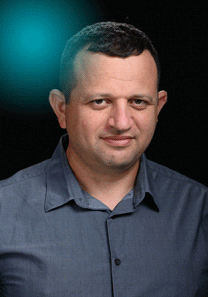 Nir Goren
VP Innovation
Nir brings 25 years of experience in advanced R&D and cutting-edge innovation.
Before joining Innoviz Technologies, Nir had held Projects lead, Architecture and Biz Dev positions with SolidAI, Cavuim, Broadcom, ST Micro, bTendo, Go Networks and IDF communication core.
Nir has a diverse multi-disciplinary background having been responsible for development of: High speed communication systems, laser scanning pico-projectors and AI powered hearing aids.