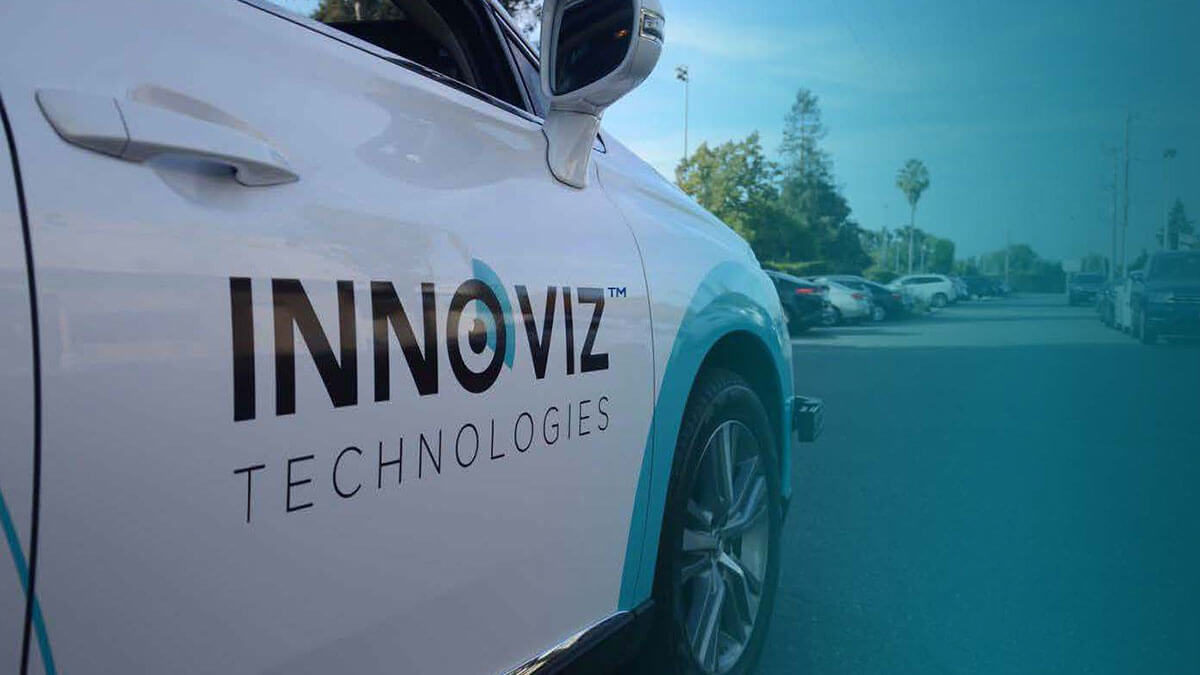 The Association for Unmanned Vehicle Systems International (AUVSI) held their annual XPONENTIAL event in Chicago earlier this month – an event I had the pleasure of attending. Surrounded by nearly 9,000 fellow technologists, policy makers, strategists, executives and autonomy-enabling companies, I absorbed several intriguing trends and insights that I would like to share.
As the leading provider of high-performance, solid-state LiDAR sensors and perception software, Innoviz is a natural fit for the event, which AUVSI celebrates as the largest, most comprehensive for unmanned and autonomous systems (the relevance is obvious!). While you may already know Innoviz as instrumental in helping automakers, like BMW, win the race to autonomy, it's important to note Innoviz's relevance to other industries as well. LiDAR can be used to deliver 3D perception for various applications, including UAVs/drones, security/surveillance, robotics, mapping, and more. With that in mind, it is important that we stay on top of automation trends across industries.
Below, I will separate my insights from the event into two categories: 1) Main takeaways and 2) Key trends observed.
Main takeaways
The show's focus on ground and maritime robots has certainly increased, but AUVSI remains chiefly responsible for bringing the industry together for UAV (unmanned aerial vehicle) and UAS (unmanned aircraft systems) – an industry that is expected to grow from $14 billion to $43 billion in the next five years as commercial operations increase.

Public policy has struggled to keep pace with the incredible speed of the industry.
A large portion of UAV/UAS technologies are being developed in the U.S., though testing tends to happen overseas where regulation is more lax – though this trend is expected to change over the next five years.

As commercial operations increase, so will the need for tracking and protecting the airspace from "bad" drones.

AUVSI and the Airports Council International-North America is leading a "Blue Ribbon Task Force" to mitigate unmanned systems near airports as needed.

The biggest challenge for adopting unmanned anything is public acceptance. The 'fear' among the general public is that robots will eliminate jobs. AUVSI's view is that humans and robots will be integrated in the workplace together.

Employers will seek future hires who work well alongside robots in all industries (schools, retail, corporate, manufacturing, services, etc.).
Nonetheless, some jobs (those that are repetitive and/or mundane) will be replaced and HR departs will take on retraining and educating existing employees who will be impacted by automation.
This will cause a change in public perception: Workplaces will be 'graded' based on benefits they provide towards continued education, training courses, etc. due to the rapid evolution of AI and automation – these perks will be in the same category as time off, work from home, food, fitness, commuter and other benefits.
Key trends observed
Humanitarian efforts during crises and disasters are becoming easier to facilitate thanks to automation, especially UAVs.

The delivery of goods and medical aid to remote areas or where infrastructure has been destroyed/damaged has improved dramatically. General logistics in medicine are improving, especially utilizing airspace instead of roads (and thus, traffic).
For example, the first transport of a human organ (a kidney) via drone occurred in December 2018. A team at the University of Maryland developed a refrigerated and pressure-monitored container to preserve the integrity of the kidney. It was tracked in-flight with sensors and biopsies taken before and after the flight revealed no damage. Five months later, in April 2019, the University of Maryland Medical Center performed a live transport of a kidney that was used for transplant surgery in a patient. This test involved collaboration between surgeons, engineers, organ procurement specialists, drone pilots and the FAA – a truly enormous collaboration. They expect this will expand into delivery of vaccines, blood, organs, etc., rapidly across the country.
We at Innoviz will use these takeaways and trends to better serve our customers, more expertly craft our solutions and accelerate autonomy across industries – we can't wait to hear how they benefit you!
Also Read: Bridging an Educational Gap: Insights from the 2019 Automated Vehicle Symposium